2022 in Recordings
Rabbit, rabbit, white rabbit... We have a lot of little stuff to wrap up here in the last month of the year. So sit back and scroll.
Below is my 15 favorite records of 2022, a bit about my Desert Island MP3s, a 50%-off book sale, details for my pop-up art show this month, and a throwback photo-op.
Read on!
NOTE: Tomorrow is the Last Bandcamp Friday of 2022, during which Bandcamp waives its fees and all of the money spent goes straight to the artists. All of the links in the list below will take you there, so load up your cart today and spend recklessly tomorrow.
---
2022 in Recordings: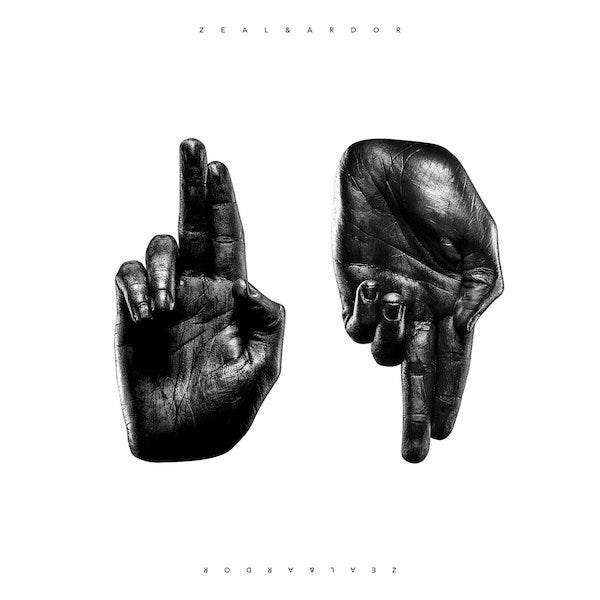 Zeal and Ardor Zeal and Ardor (MVKA): Mixing black metal with Black gospel, Zeal and Ardor is a dirge of a different kind. There's a darkness here other metal bands attempt but never achieve. Band leader Manuel Gagneux once said Z&A is an answer to the question, "What if American slaves had embraced Satan instead of Jesus?" Wonder no more.
More expansive and experimental than previous releases, this is their best yet. Just listen to "Emerison" for evidence. It's such a joyous noise.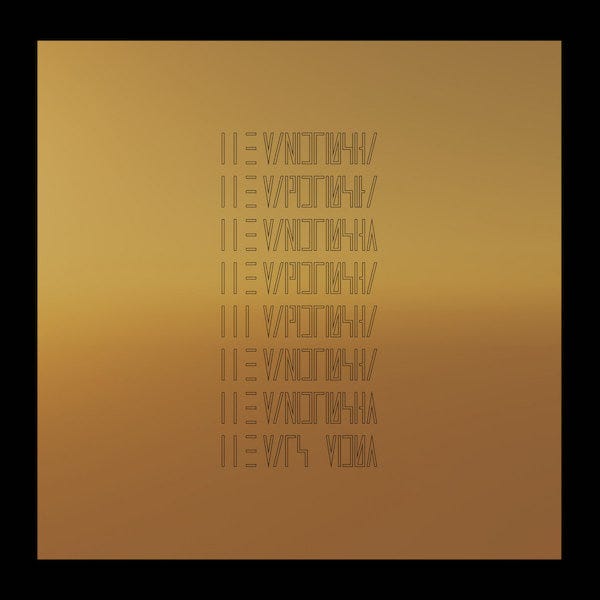 The Mars Volta The Mars Volta (Clouds Hill): The Mars Volta are back, albeit with a lighter touch than before, but no less beautiful and exciting. The most mellow songs, like "Vigil" (my favorite here), "Palm Full of Crux," and "Equus 3," are some of the best on their first record in over a decade. It's a pleasant surprise and a welcome return.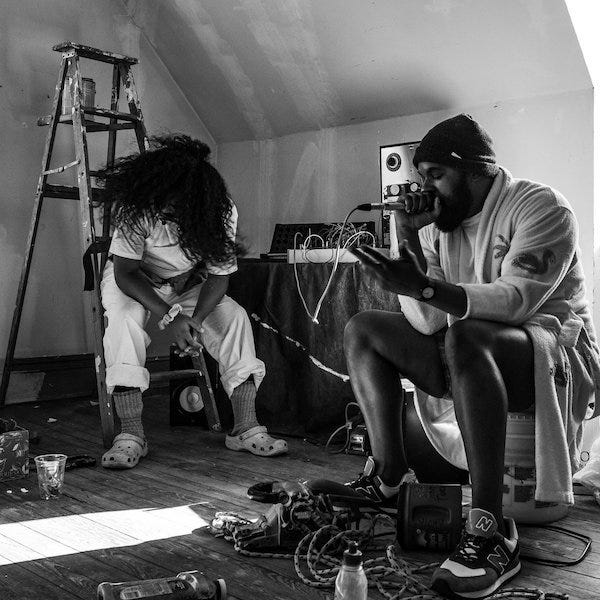 Infinity Knives and Brian Ennals King Cobra (Phantom Limb): With a cover reminiscent of KRS-One's Return of the Boom Bap, Infinity Knives and Brian Ennals bring it all back. Ennals drops lines like, "Cruisin' up yo' block on DMT / We the post apocalyptic Run-DMC" while Infinity Knives keeps the backdrop banging. Upon hearing such a blend of beats, rhymes, and vision, one is tempted to say hip-hop gets no better than this, but the truth is that music itself gets no better than this.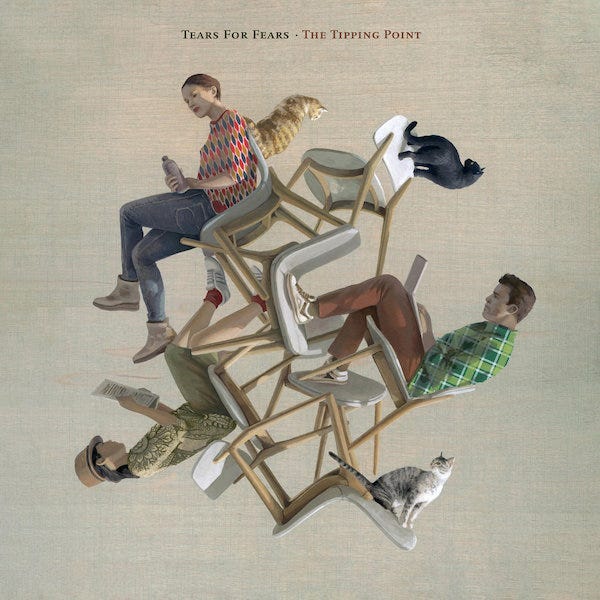 Tears for Fears The Tipping Point (Concord): Speaking of comebacks, Tears for Fears are back and better than ever. There hasn't been such a surprisingly triumphant return like this since The Psychedelic Furs released Made of Rain (Cooking Vinyl) in 2020 after almost three decades away. I think I surprised everyone, including myself, with how much I played this one this year.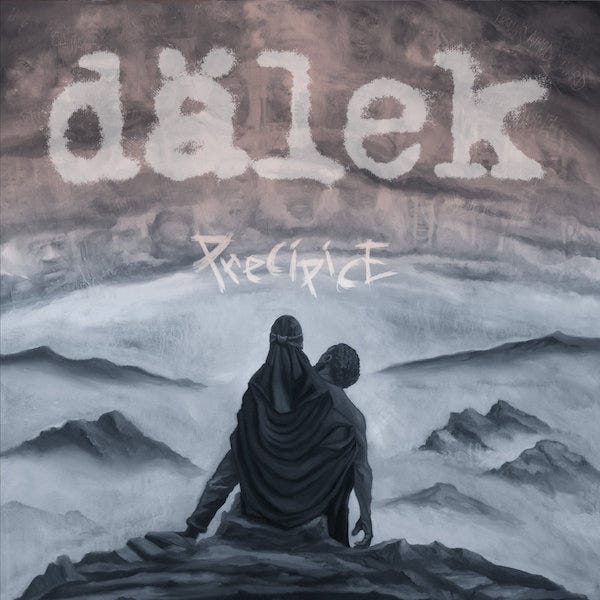 dälek Precipice (Ipecac Recordings): Not so quietly building their body of work, dälek added another heavy layer with Precipice. As abrasive as their sounds can be, there's a comfort here that hasn't been this evident before. These guys know exactly what they're doing, and they're doing it better than ever.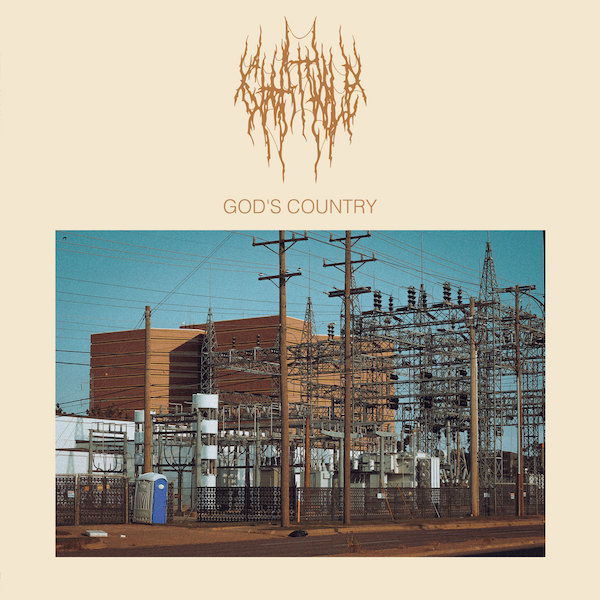 Chat Pile God's Country (The Flenser): Chat Pile brings a new level of noisy metal with hints of hardcore and even shades of new wave. It's difficult to nail down their sound, but God's Country is as cohesive a statement as they come. As a bonus, they just released their soundtrack for the film Tenkiller (The Flenser). Get up on it.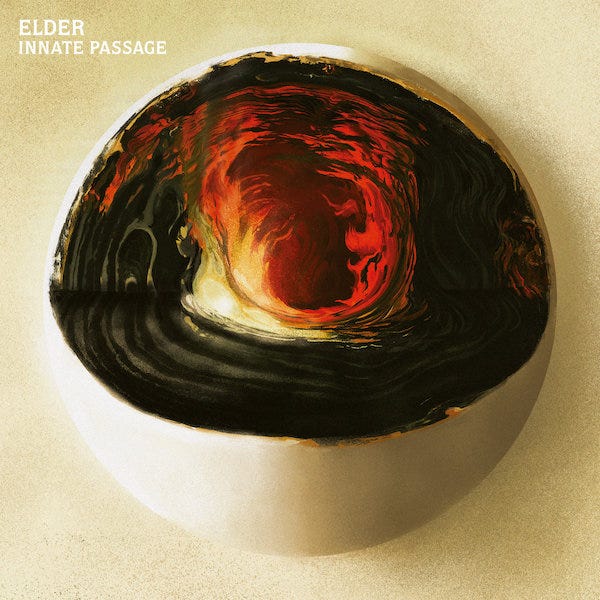 Elder Innate Passage (Stickman Records): Over their last few releases, Elder has become one of my favorite bands. While I loved Lore and Reflections of a Floating World, it was Omens that really hooked me. It became one of my most listened-to recent records since its release in 2020. All of that amped up my anticipation for Innate Passage, and Elder delivers. If you like your Doom proggy or your Prog doomy, Elder gets the mixture just right.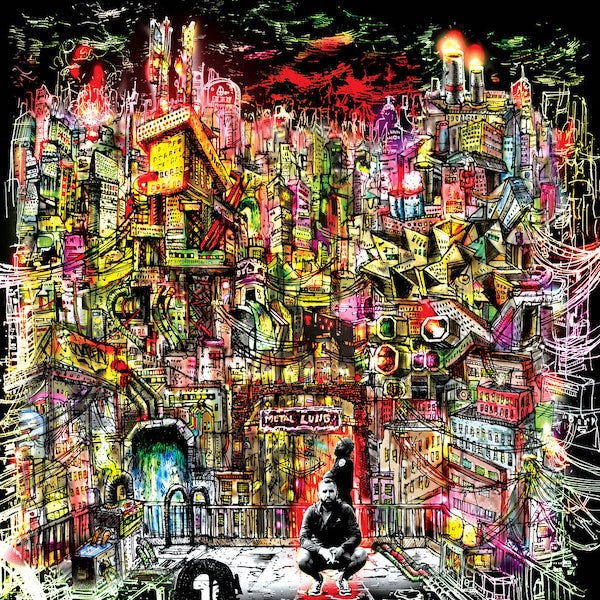 ShrapKnel Metal Lung (Backwoodz Studioz): I described my mans' last record as what Clipse would sound like if they were on Def Jux. Metal Lung expands their sound beyond my simple comparison. As evidenced once again by last year's Little Robert Hutton and Load Bearing Crows Feet from Curly Castro and PremRock respectively, these two are proven solo stars. But the lyrical interplay between them in ShrapKnel is unmatched.
Shout out to my man Rob Sonic and his verse on "Metal Sum Kids."
Fly Anakin Frank (Lex Records): Sometimes a record is just so solid and you can just listen to it all the time. Frank is like that. It reminds me of repeatedly spinning records like Tame One's Da Ol' Jersey Bastard (R.I.P.), Cool Calm Pete's Lost, or more recently, Mozzy's Beyond Bulletproof. With beats by everyone from Madlib and Evidence to Foisey and Theravada, it's just good.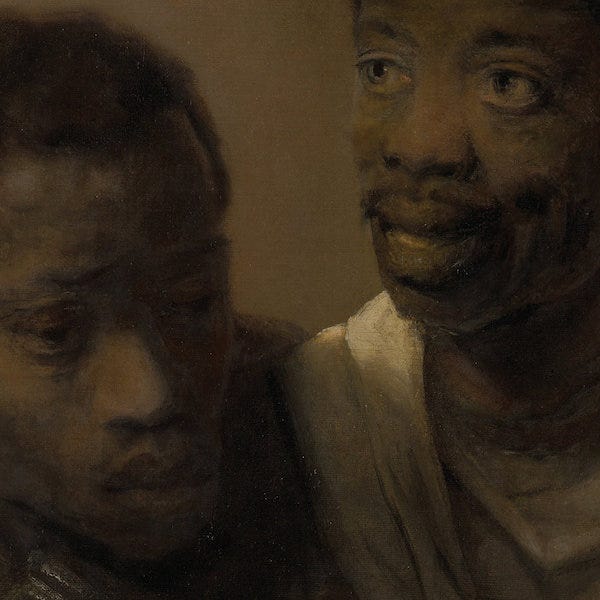 billy woods Aethiopes (Backwoodz Studioz): A couple of years ago, there was a dumb debate about who should be on the Mt. Rushmore of emcees from the 2010s. I said it should just be four pixelated billy woods faces.
No one has covered Aethiopes more thoroughly than my man Joe Rathgeber in issue #6 of his zine, Caltrops Press, "A Skeleton Key to billy woods Aethiopes." So, you should go read that.
Also, peep billy woods' latest with Messiah Music: Church (Backwoodz Studioz). The man doesn't sleep, and neither should you.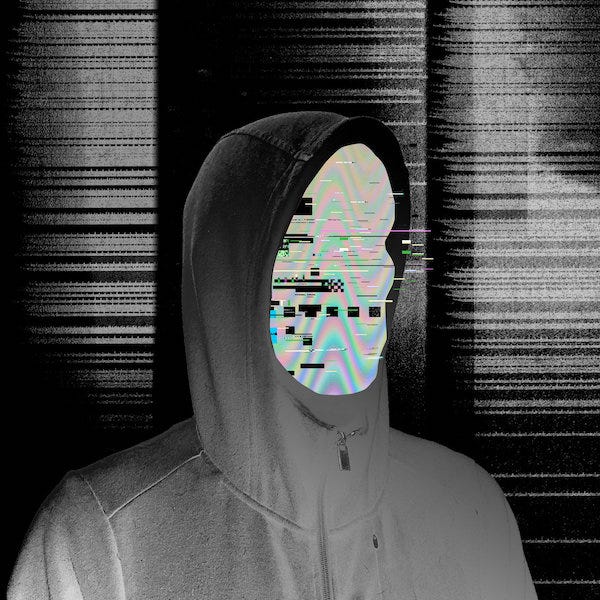 Holy Scum Strange Desires (Rocket Recordings): Mike Manteca (Destructo Swarmbots, dälek) told me that being in Holy Scum is "like being 15 and playing live music for the first time again." You can hear that juvenile fun in this gleeful racket, which also features members of Gnod, Action Beat, and Shuck. I can't seem to play it loud enough.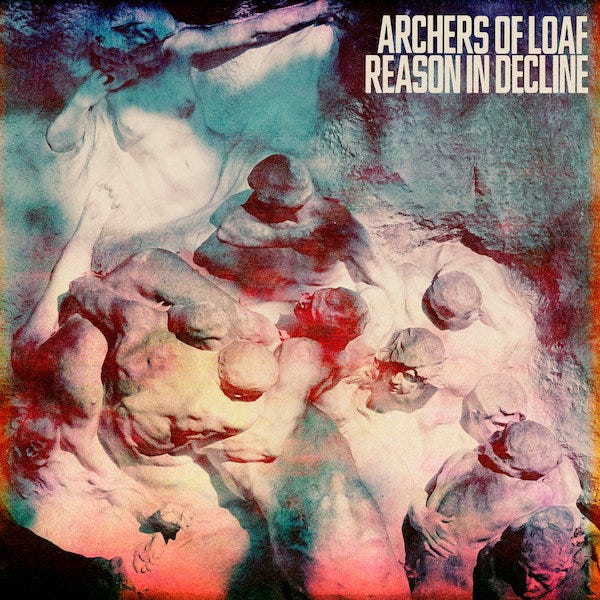 Archers of Loaf Reason in Decline (Merge): On their first record in 24 years, Archers of Loaf are as edgy and angsty as ever. It's unexpectedly great to finally have new Indie Rawk from one of my all-time favorite bands, but Reason in Decline doesn't sound nostalgic. It sounds as fresh as Icky Metal did when it came out in 1993 -- fresh like a smack on the ass.
Bonus Slice: My friend and resident Archer Matt Gentling also played bass on the new Band of Horses record.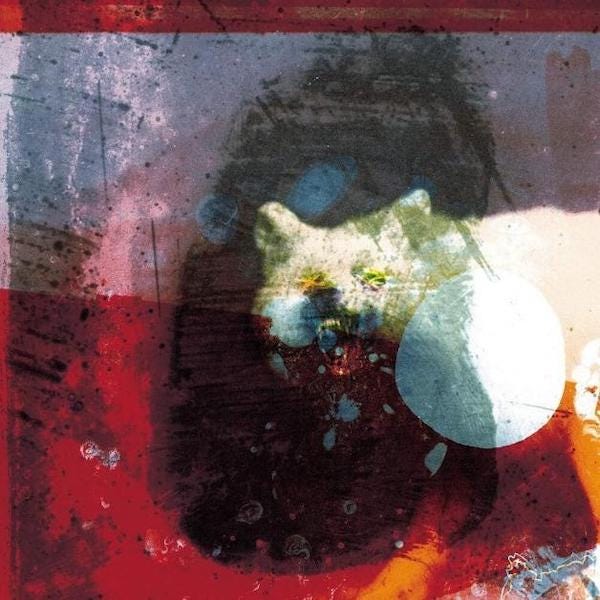 Mogwai As the Love Continues (Temporary Residence): This one is from 2021, but it stayed in rotation all year. Mogwai is still my most-listened-to band, and I am still flabbergasted at how they are doing their best work almost 30 years on. As soon as I heard the lead singles, "Dry Fantasy" and "Ritchie Sacramento," I knew this one was going to linger. Like an aural CAPTCHA code, if you don't get "Ceiling Granny" stuck in your head after the first listen, you might be a robot.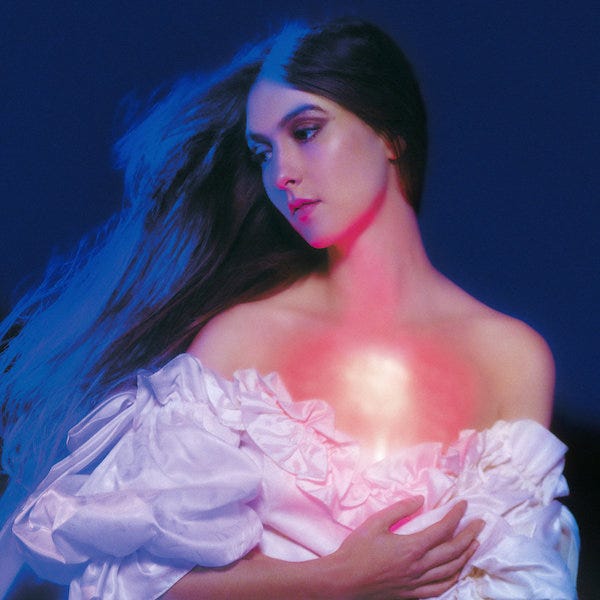 Weyes Blood And in the Darkness, Hearts Aglow (Sub Pop): The middle entry of a trilogy of records from Natalie Mering a.k.a. Weyes Blood, it's hard to put words to this one. Sometimes it sounds like an alternate Twin Peaks soundtrack filtered through 1970s AM radio, and sometimes it sounds like similar dark scenes unfiltered by time or airwaves of any kind. It's beautiful.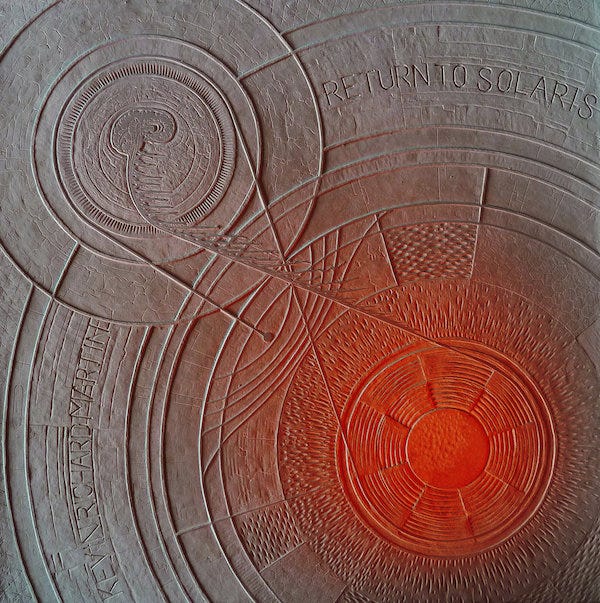 Kevin Richard Martin Return to Solaris (Phantom Limb): Somehow I missed this one last year. The Vooruit Arts Centre in Ghent, Belgium invited Kevin Martin to compose a score for a film of his choice. Martin chose Andrei Tarkovsky's classic, Solaris (1972). My favorite film score of all time is Cliff Martinez's Solaris score for Steven Soderbergh's version of this story from 2002, so I got this immediately. "Hauntological" is a big, Derridian word that describes this book and its adaptations. Martin's score is all that and then some.
...
Let me know if there's a record you think I'd like from this year. I'm sure I missed some good ones.
---
I Want My MP3!
I am happily stuck in the MP3 era. It's one of the reasons I always link these lists to Bandcamp and not some streaming service. I tried one of the latter again recently. When the second and third artists I looked up weren't available, I promptly deleted it again.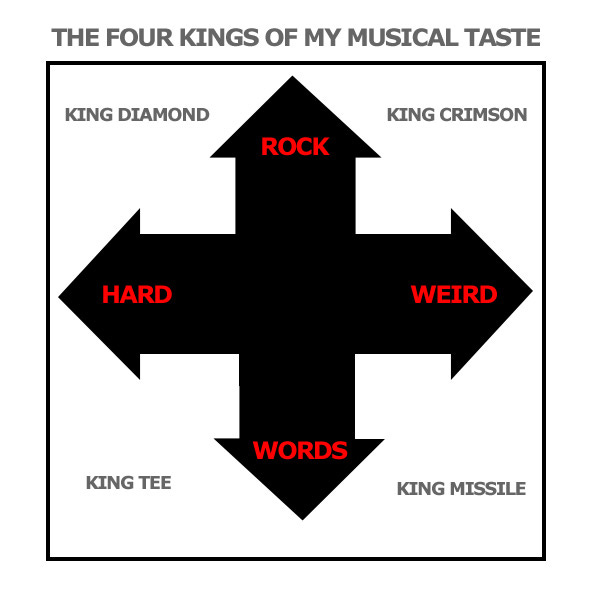 The above chart is my attempt to capture what I like in music. The Four Kings here aren't my favorite artists, but they're representative of the aspects of music I enjoy. I tend to like hard, heavy, noisy, or odd sounds, all with solid lyricism. Clichés are the one thing that I can't seem to get past.
While putting together this year's list, I realized that there are records that never leave the 8-gigs of available space on my iPod Nano. It's an odd mix at best. It's not my favorites or records I consider the best, but ones I just always have with me.
Predictably, there's always some Mogwai, Peter Gabriel, Radiohead, Fugazi, Slayer, and a lot of hip-hop, punk, various strains of metal, and some stuff to fall asleep to, but all of that gets switched out fairly often. These are the records that never leave:
Circle Jerks Group Sex (Frontier)

Germs (GI) (Slash)

Laurie Anderson Strange Angels (Warner Bros.)

The Sisters of Mercy Floodland (Merciful Release)

Barkmarket Gimmick (American Recordings)

The Jesus Lizard Liar (Touch & Go)

My Bloody Valentine Loveless (Creation)

Shudder to Think Pony Express Record (Epic)

Brise-Glace When in Vanitas... (SKiN GRAFT)

The The Mind Bomb (Epic)

Seaweed Four (Sub Pop)

Emmylou Harris Wrecking Ball (Elektra)

Why? Alopecia (Anticon)

Publicist UK Forgive Yourself (Relapse)

Passion Pit Manners (Frenchkiss)

Interpol Turn on the Bright Lights (Matador)
I can't explain why these are the records I never leave home without any better than I can explain why they're also not necessarily my favorites. Fandoms of all kinds are radically subjective, and that's nowhere more evident than in music. It's just like that.
---
Half-Price Dead Precedents!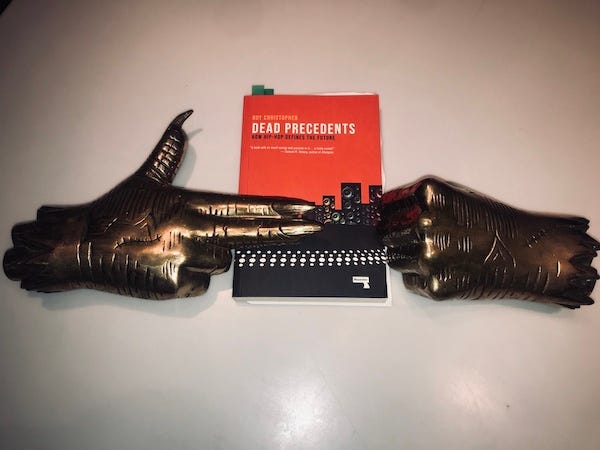 [Dead Precedents with the hands from Run the Jewels' RTJ3. Hands and photo by Timothy Saccenti.]
Repeater Books is having a 50%-off sale on all titles including my own Dead Precedents: How Hip-Hop Defines the Future until the end of the year! Get one for yourself and a friend. It makes a great gift for the hip-hop head in your family or crew. If you don't know, now you know. It's so dope.
The rest of them are on my website. They make great gifts!
---
Art Show Alert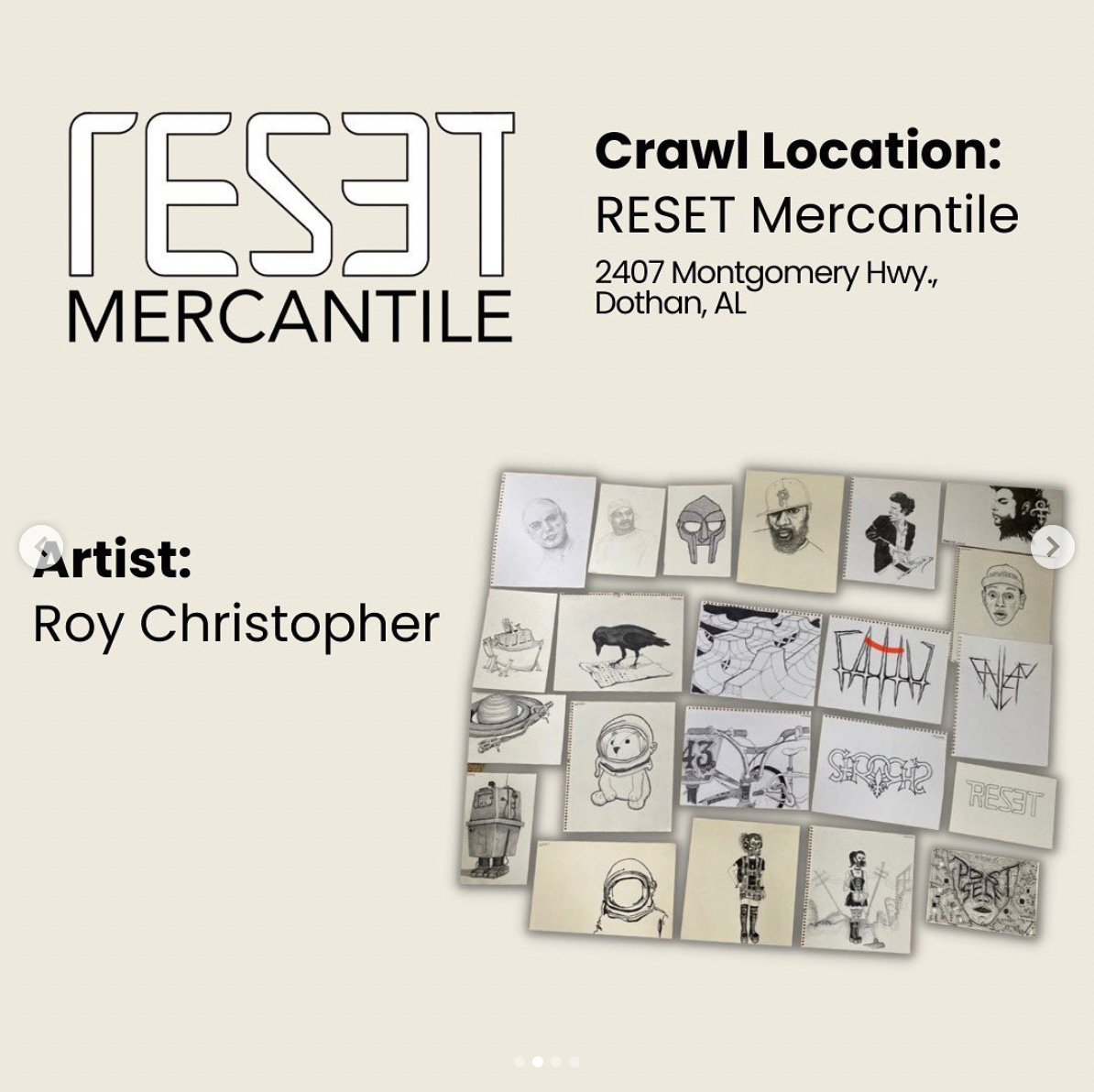 I'll have some of my drawings and logo designs up on the wall this month at Reset Mercantile in Dothan, Alabama. This is my first solo art show, and I couldn't be more stoked on the venue. Many thanks to Justin April for hooking this up.
The First Friday Art Crawl is this Friday, December 2nd from 5-8pm. Come check out my scribblings if you're in the area!
---
One Last Thing...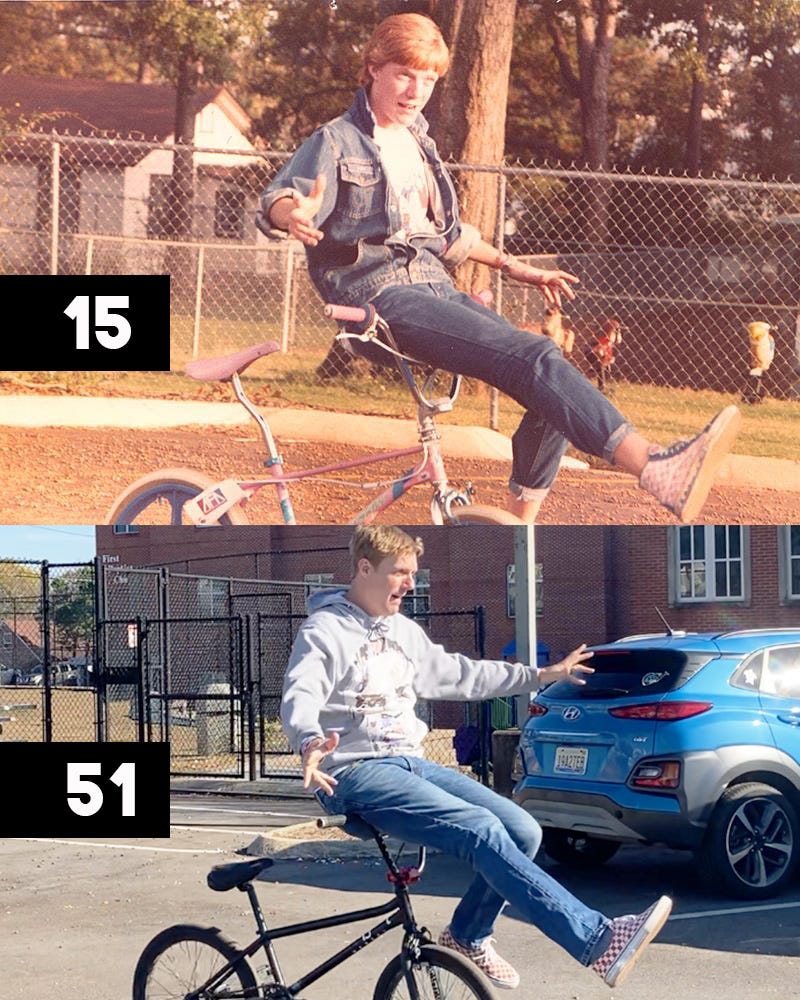 Inspired by Brian Tunney and his zine Larry's Donuts is Dead, I've been wanting to restage this photo from a year-book shoot in 1986. Though you can't tell from the background, I went back to the same church parking lot where the original was taken and did the barhop again. Tunney does this with famous BMX photos and spots from old magazines.
Despite my impeccable fashion sense, this picture didn't even make the yearbook!
---
Happy December!
Thanks for reading,
-royc.
http://roychristopher.com